Frequently asked questions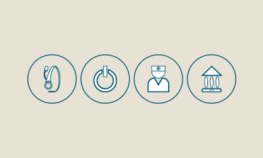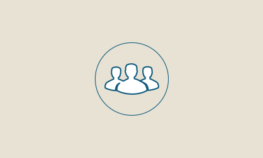 Please take some time to review the questions and answers below. If you do not find the answer to a specific question you may have, please feel free to contact us at any time.
What does outsourcing mean?
Outsourcing is the process of assigning a company's business processes to an external agency in lieu of enhancing service quality, driving innovation or deriving benefits of lower labor costs. When outsourced to organizations located in other countries or to foreign subsidiaries, Outsourcing often takes the form of offshoring, also known as offshore outsourcing. We are 100% U.S based and operated.
What are the effects of outsourcing?
The effects of outsourcing are subjective to the industry and the purpose for which the same was undertaken. However across industries outsourcing is primarily undertaken to enable companies to generate better revenue recognition and to provide them an added competitive differentiator. While done with the best of intentions, outsourcing has a telling effect on quality of products and services delivered as a consequence of this, either enhancing or lowering quality.
While there could either be an increase or decrease in the turnaround time while outsourcing, it could also result in improved or decried customer service. Outsourcing, primarily undertaken to provide companies the competitive edge, can also result in easier management and better productivity based on how effectively the process in managed.
What are the pros and cons of outsourcing?
Outsourcing is often undertaken to provide enterprises a competitive advantage by delegating business process to external agencies and realizing the benefits of low labor, better quality and improved innovation. While this provides a good picture of the fair side of the coin, most organizations need to face the possible shortcoming of the process and the corresponding impact on the company's core processes. To best analyze the opportunities presented it is essential to reflect upon the advantages and the disadvantages of outsourcing.
The pros of outsourcing
The pros of outsourcing often positively reflected by enterprises across industries include:
Better revenue realization and enhanced returns on investment

Lower labor cost and increased realization of economics of scale

Tapping in to a knowledge base for better innovation

Frees management time, enabling companies to focus on core competencies while not being concerned about outsourced routine activities

Increases speed and the quality of delivery of outsourced activities

Reduces cash outflow and optimizes resource utilization
The cons of outsourcing
The pros of outsourcing often positively reflected by enterprises across industries include:
Possible loss of control over a company's business processes while outsourced

Problems related to turnaround time

Lower than expected realization of benefits and results
What is The Call Firm all about?
The Call Firm is a pioneer in outsourcing and is a company that is built on the belief that when a job is done it should be done very well. The Call Firm's leadership team has been providing robust outsourcing solutions to companies for more than a decade. When you outsource to The Call Firm you can be assured of risk-free outsourcing. Our customers have chosen to partner with us because apart from providing elite services we strive to meet the business targets of our customers.
TCF Headquarters is U.S. based company founded in Atlanta, GA. We have an additional presence in Phoenix, AZ and Chicago, IL to accommodate our clients operating in other timezones or that require extended hours to meet their needs. Our telecommunications network extends across the United States and Canada giving us the largest range of local numbers of almost any of our competitors.
Do you give me a number and is it exclusive to me?
TCF Headquarters is U.S. based company founded in Atlanta, GA. We have an additional presence in Phoenix, AZ and Chicago, IL to accommodate our clients operating in other timezones or that require extended hours to meet their needs. Our telecommunications network extends across the United States and Canada giving us the largest range of local numbers of almost any of our competitors.
Can I forward my existing number to The Call Firm?
Yes! You are able to call forward any number to us such as toll free 800 numbers, local numbers, or cellular phone numbers in any city. Diverted calls are seamlessly answered by our Solution Specialist with your company and greeting of your choice.
When can I start using it and how long does it take to set up?
You are able to start utilizing our solutions immediately after it has been set up. This process takes up to 72 hours depending on the needs of each unique client. As soon as your account and profile are built, we immediately start to work for you. No other company offers instant activation.
Can I upgrade or downgrade my solutions?
Yes! You are able to upgrade or downgrade at any time to a more suitable segment of solution that suits your requirements and budget.
Is there a contract or lengthy agreement?
The Call Firm offers a month to month agreements and long-term contracts. Our focus is to provide quality solutions to our clients and take pride in our professionalism as a BPO provider. The vast majority of clients that use our services continue to do so for the duration of their business.
How do I pay for the service?
Our billing system is fully automated. We accept credit card payments including MasterCard, Visa and AMEX or we can set up direct draft from your account.We also email invoices each month to save paper.
Can you transfer calls to a staff member?
Yes! We are able to transfer calls to any staff member on any phone (landline or cellular phone) anywhere in the world. Our system can keep details of all staff members and these details can be changed at any time from our online portal.
Are you able to answer only some of our calls as needed?
Yes. This is referred to as our overflow solution. Many businesses only want their calls answered when they are unable to do so themselves. For example, if you step out of the office for an hour or so, if you're on another call, at lunch, or simply because you have too many calls at one time. We can answer your phone if it rings for more than 4 rings or if it is engaged it will divert automatically to us as if we were sitting next to you. Never miss that important contact again!
Can I use the service for a day, week or month?
Yes. You are able to use our service for an hour, a day, a week, a month, or whichever best meets your company's specific needs.
Are we able to get additional numbers for each state?
Yes. You are able to have a local number and multiple numbers in different area codes. Give your business a national presence!
What sort of clients do you cater?
We have customized solutions for most business segments. Our clients and partners range from Attorney offices, Private Physicians, Franchises, Psychologists, IT Companies, Home Businesses, Not-For-Profit Organizations, and small to large corporations as well.
Can you just take messages?
We are able to answer your call and explain that you are in a meeting or with a client, take a message and forward this message to you by email or SMS instantly. The choice is yours.
If one of our clients asks a question are you able to answer it?
We are able to answer basic questions like directions to premises, fax number, web site, prices and other general questions. We can also offer full answering solutions for each client at their request. This solution requires additional timing for set up.
How will my Solutions be handled if I outsource to The Call Firm?
When you partner with TCF you can be assured that the success, goals, and expectation that you have set to accomplished will be met.
Pilot of service:
When you first outsource to us, we will start a trial period that will minimize your outsourcing risks. After the completion of the trial, we will further evaluate solutions performed during the trial and decide if there are additional needs before full roll-out of selected services.
Process transition:
In this phase, we will implement a "Process knowledge transfer methodology" that will ensure the seamless transition of your processes to our organization. Our efficient process transition minimizes the risks in outsourcing.
Project management:
During the process, and for the life of the term with TCF, you will have a single point of contact that will be responsible to communicate to you and manage every phase of your account. Our efficient project management skills have made us a favorite among global companies.
Customer relationship:
When you outsource to TCF you can be assured of the very best in customer relationship management. During the course of our relationship, we will take feedback from you on a regular basis and implement added changes to continue to provide the value we strive for.
What is your turnaround time (TAT)?
If you want your solutions to be delivered within a fast turnaround time, then you have come to the right place. One of the benefits that we offer our clients is our quick TAT. When you outsource to TCF, you get the advantage of your solutions being delivered ahead of schedule.
What are the qualifications that your employees hold?
At The Call Firm, we recruit people who are graduates or have proper certifications and training in the respective areas. We recruit people who hold master degrees in engineering, statistics, English literature, research, finance, and communication. We hire only qualified and experienced professionals to ensure that we provide our customers with quality solutions.
How about security at The Call Firm?
If security and privacy issues are stopping you from outsourcing, you can go ahead and start outsourcing to TCF as we ensure security, privacy & confidentiality at every level of the outsourcing process. We employ the very best in security measures to assure our customers that their confidential data will be kept completely secure.
The following is a list of some of the security measures that we adopt at The Call Firm:
We sign a non-disclosure agreement with the client and a non-disclosure bond with our employees at the start of every new client relationship.

We have firewalls / VPN (Virtual Private Network) for inbound and outbound security.

All our systems do not have external storage devices (Floppy / CD drives / USB ports).

All our systems and e-mails are password protected.

Our cabinets are fire-proof and we use an offsite storage facility to store documents.

We have 'anti-virus' software implemented at both server and client level.

Only our leadership teams are allowed access into our buildings through a badge access system. We also have security onsite at our facilities 24/7 x 365 day basis.

We have surveillance cameras installed throughout our premises.
Do you have the adequate infrastructure/technology to support our business processes?
Yes! We use the very best and the latest in software, technology and infrastructure. By outsourcing you can save on investing on expensive software and technology as we use the very best in both. All our office have best-of-breed infrastructure.
Do you sign non-disclosure agreements and SLA's?
Yes. We sign non-disclosure agreements and service level agreements for every customer who outsources to TCF. Outsource to TCF and experience worry-free outsourcing.
How do I sign-off a contract or work order?
You will have to fill in details in a given format and fax us a signed copy. Apart from this, you can also send us your work order as an email attachment or E-sign your documents. We have the solutions to ensure the process is simplified to meet your needs.
I want to outsource to TCF. What should I do?
Just fill in our contact form, with the solutions that you require and details regarding your request and we will contact you shortly to take the outsourcing relationship to the next level.